Christian Fiction Addiction
Sharing reviews of Christian fiction books, inspiring non-fiction books, and faith-based products, and hosting giveaways of free books. I also love sharing thoughts on life!
Friday, December 19, 2014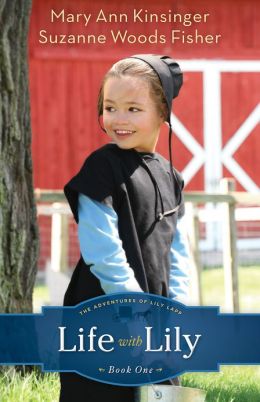 Here's another free book on Barnes & Noble.com:
Here's the link on Amazon (not free there yet but hopefully soon):
Free for download on Barnes & Noble:
I haven't seen it free on Amazon yet, but just in case follow the link below and see if it's now free:
Thursday, December 18, 2014
Little Seed and Little Fox have a lot in common, feeling afraid of all sorts of things...storms and long, black shadows, or leaving their cozy nest and facing a changing world. They soon become the best of friends and do everything together until one day Little Seed is planted in the dark, messy dirt. Will Little Fox ever see Little Seed again? Will everything really be okay?
With a heart warming story, lovely illustrations, and truths that you are going to want your children to embrace, "It Will Be Okay" is sure to become a favourite around your house! As I sat reading this story with the children, I marvelled not only at how the book was holding their attention, but at how easily they were able to grasp the spiritual truths in the story. They quickly saw the parallel between what Little Seed and Little Fox were struggling with and my children's own fears that they can hold onto at times. And they saw how God is like the Farmer in the story, with a good plan that he is unfolding. The story is written in easy to understand language and the action filled illustrations will have your children poring over the pages and exclaiming over the wonderful treasures hidden in the pictures. I myself couldn't help but smile as Little Fox was looking for Little Seed in all sorts of interesting places, including the dog's ear! I especially liked the list of Scripture at the beginning of the book containing some of God's most precious promises. It is truly worthwhile to get your children working on memorizing them...and you may want to join right in hiding these verses in your heart!
I am quite certain that both parents and children are going to be blessed by this wonderful book, which reminds us all that God is always watching over us...even when we don't know he is there! 4.5 out of 5 stars.
Book has been provided courtesy of the publisher and the Booklook Blogging program for the purposes of the unbiased review.
Free for download today! Here's the link:
Wednesday, December 17, 2014
What Is the Secret That Could Shipwreck Both of Their Lives?
All Emma Chambers ever wanted was a home, but when her steamboat sinks just outside Presque Isle, she's left destitute and with no place to stay.
An unlikely solution arises when the lighthouse keeper arrives in town. He's just lost his wife and is having a difficult time caring for his child. So a traveling preacher gets the idea that the keeper and Emma might be the answer to each other's dilemma. After a hasty marriage, she finds herself heading to the lighthouse with this handsome but quiet stranger. Nothing in her aimless life, though, has prepared her for parenting a rambunctious toddler, as well as managing a household.
Emma soon suspects Patrick may be hiding something from her, and then she hears a disturbing rumor about the circumstances surrounding his late wife's death. It seems as if her wish for a home and family of her own could end up leading her once more into turbulent waters.
Imagine marrying someone after knowing them only a few hours! And yet this highly intriguing premise seems entirely plausible back in the era that "Love Expected" takes place in (1859). The author has woven together a highly satisfying story that peers into the fascinating history of lighthouse keepers on Lake Michigan, weaving in mystery with a tale of love (and pirates!) Hedlund has created compelling characters, ones with depth and emotion that will leave you so longing for good to come into their lives that you will feel like they are real! I enjoyed the twists and turns within the plot, as secrets are uncovered with unexpected consequences and truth comes to light in surprising ways. The story serves as a warning of what can happen when we attempt to hide the truth and aren't honest with those who love us. But the story also celebrates that God forgives us for our past, that true forgiveness doesn't leave us burdened down by the sins we've committed, but that we can walk in freedom from our sin, made new by what Jesus has done for us.
Readers who love to sink into a good historical novel will enjoy this one. And those who love a book that breathes with romance will also enjoy the sweet relationship that develops in the midst of the characters learning that God has made them for more than they can imagine. Isn't God good that way? I strongly recommend this story and award it 4 out of 5 stars.
Book has been provided courtesy of Baker Publishing Group and Graf-Martin Communications, Inc.
Jody Hedlund is the bestselling author of seven novels, including Captured by Love, A Noble Groom, winner of the 2014 Carol Award for Historical Fiction, and The Preacher's Bride, winner of the 2011 Award of Excellence. She received a bachelor's degree from Taylor University and a master's from the University of Wisconsin, both in social work. She lives in Midland, Michigan, with her husband and five busy children. She can be found online at www.jodyhedlund.com.