A tautly plotted thriller: Duplicity by Newt Gingrich and Pete Earley
The greatest nightmare for the free world today would be a master terrorist hiding somewhere, controlling and coordinating radical Islamic groups at the highest level around the globe.

In DUPLICITY, the newest thriller from former Speaker of the House and bestselling author Newt Gingrich, such an invisible hand overseeing havoc worldwide plays a major role. Gingrich has teamed with former Washington Post reporter and bestselling author Pete Earley to create a highly plausible mix of domestic and global action in this ripped-from-the-headlines thriller.

And of course, it's set during an American presidential election.

When President Sally Allworth decides to reestablish America's Mogadishu embassy in Somalia weeks before Election Day, her challenger says she is playing politics with American lives. That turns out to be true when the embassy is attacked and hostages are taken. Embassy station chief Gunter Conner and Marine captain Brooke Grant end up the unlikely survivors of this Benghazi-style attack. Suddenly, they are the only hope for saving their captured colleagues.

The firestorm of drama is compelling, set off by the intersection of Washington power and politics, a fragile third-world Islamic country, and Somali Americans here at home.

Only Newt Gingrich's unique in-depth knowledge of the political realities of friend and foe could weave such a spellbinding tale of events and personalities, one that could actually happen . . . if America's leaders aren't wary of a world full of DUPLICITY.
Duplicity is a tautly plotted thriller that had me hoping and praying that the events of the novel would never take place in real life! The action starts from page one and doesn't let go as events from across the world collide with the political posturing taking place during a race for presidency. As a Canadian reading this novel, I certainly hope that the American presidential candidates do not actually act in the manner depicted in this fictionalized novel. And yet you have to wonder how the race to become president of the most powerful nation in the world could even stay free of corruption! Is such a thing even possible? As I found myself moving through the chapters, I really enjoyed how the authors wove together the events of the election race with the acts of terror taking place in Somalia. The scenes of the story that occur in the war torn African country are chilling to observe as the authors deftly bring to life a country where even the good guys are bad, and terrorists are everywhere. The action is all-too believable, and some of the characters are downright creepy. Perhaps my only disappointment with this novel is that there didn't seem to be any clear hero, someone who truly seemed like a character of integrity from the get go, though Brooke comes closest to meeting that description. But perhaps that is intentional on the authors behalf, as none of us can claim to be perfect, and in Duplicity we see a whole cast of characters with ulterior motives and questionable ethics.

I always enjoy a novel of good versus evil, a novel filled with action and international intrigue. Duplicity certainly fits the bill, but it also reminds us that good and evil can become blurred until we are not even sure who are the good guys any more. Readers looking for a well-paced novel with excellent characters and a story that could be ripped from the headlines should plan on picking up a copy of this timely book. 4 out of 5 stars.

Book has been provided courtesy of Center Street, a division of Hachette Book Group Canada, for the purposes of this unbiased review.
NEWT GINGRICH is the former House Speaker and 2012 Presidential Candidate. Gettysburg, Pearl Harbor and To Save America: Stopping Obama's Secular-Socialist Machine are three of his 14 New York Times bestsellers. He is a regular guest on national political shows.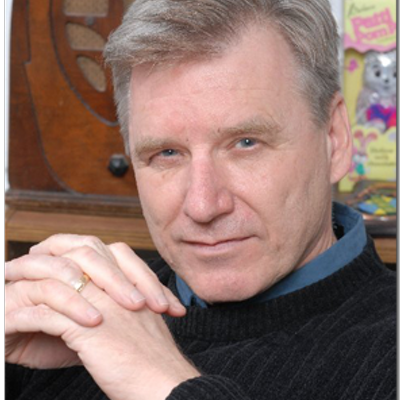 PETE EARLEY is a former Washington Post reporter and author of 13 books, including four New York Times bestsellers. He was a finalist for the 2007 Pulitzer Prize.