Solid Amish Suspense: "His Risk" by Shelley Shepard Gray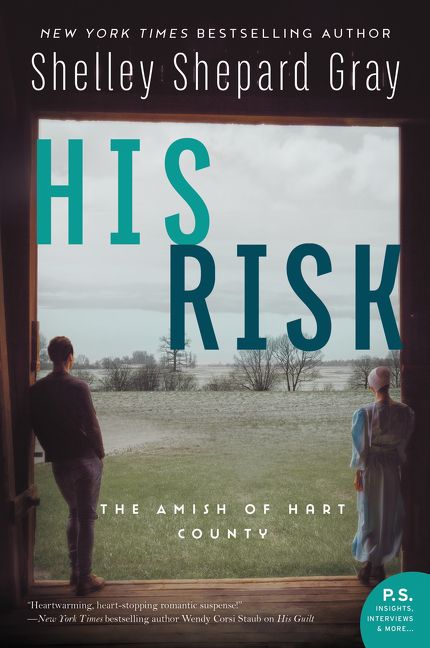 Calvin Fisher left the Amish community at fourteen and never looked back. Only his brother's illness can bring him back to Hart County. Now, as Calvin works to make amends, he meets Alice, a local nursery school teacher, and falls hard for her. But he has a secret that could threaten the happiness he's finally found.

Alice shouldn't like—or want—Calvin. He's English, has a questionable past, and an even more questionable job. Still, she can't help being intrigued. Though Calvin assures Alice that he's worthy of her, she's torn between surrendering to her growing feelings and steering clear of him.

When a sudden surge of criminal activity alarms the community and even targets Alice, Calvin fears that his double life has put everyone he loves at risk. As for Alice, she can't help but wonder if the brave and honorable man she's lost her heart to is far more dangerous than she could ever imagine.
Readers who enjoy Amish themed novels and edge-of-your-seat suspense are certain to enjoy "His Risk", the fourth instalment in the "Amish of Hart County" series. I don't think I've ever before read about an Amish man who has turned into a DEA agent working under cover in a gang before! I literally couldn't put the book down because I wanted to see how Shelley Shepard Gray was possibly going to resolve this story line as we watch Calvin fall in love with an Amish women, Alice, who certainly couldn't fit into his future, right? And yet somehow Gray does the impossible and finds a way to bring two unlikely characters together, ones who unexpectedly love in the midst of some trying circumstances.
I enjoyed how Gray has both of these characters wrestling with their insecurities, as past decisions they've made still haunt them. Readers will definitely be able to relate with some of the struggles they have. Because of this, they will also be able to cheer them on as they heal and grow in their faith, a journey that binds Calvin and Alice ever closer together, even while they are pursued by enemies from without. Gray has woven a number of twists into the plot, and the last couple of chapters will have you devouring the pages as fast as you can to see how things will resolve, as the characters find their very lives at risk. The author has done a fine job at weaving faith into this novel, and I enjoyed watching the characters grow in their relationship with God.
"His Risk" is another solid addition to "The Amish of Hart County" series, and those who have enjoyed the first three novels will certainly find much to celebrate with in this latest novel. I award this book 4 out of 5 stars.
Book has been provided courtesy of the publisher and the Litfuse Publicity Group, for the purposes of this unbiased review.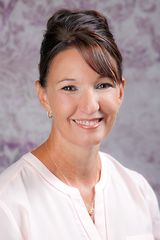 Shelley Shepard Gray is a New York Times and USA Today bestselling author, a finalist for the American Christian Fiction Writers prestigious Carol Award, and a two-time HOLT Medallion winner. She lives in southern Ohio, where she writes full-time, bakes too much, and can often be found walking her dachshunds on her town's bike trail.
Buy the book from Amazon:
http://amzn.to/2GfBjdB