Satisfying suspense: "Beyond Justice" by Cara Putman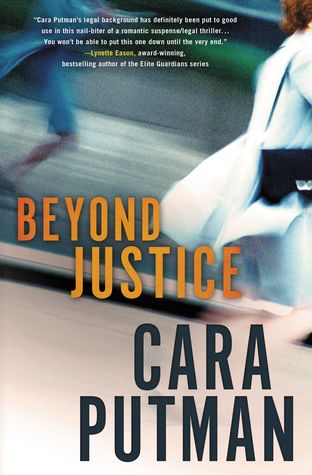 Attorney Hayden McCarthy is driven to obtain justice for her clients, no matter what it costs her. She seems to be on an unstoppable trajectory at her law firm when she is assigned a wrongful death case involving the US government and a juvenile detention facility. But as Hayden and potential new romantic interest Andrew Wesley come ever closer to uncovering the truth of what occurs, she soon comes to realize that it may cost her everything she holds dear - even her life.
Featuring a tightly woven plot, excellent characters who you just can't help but like, and a quest for truth that had me glued to the pages, "Beyond Justice" is a winning novel in my opinion. Putman has crafted a believable story line, and I couldn't help but wonder exactly what young immigrants who flood over the US border from Mexico really do experience! It is a bit frightening to consider, and Putman definitely adds many suspenseful elements to this novel as the story line unfolds. Add in some feelings of attraction and a deepening relationship between Hayden and Andrew, and I am certain that this novel will please many Putman fans. I particularly like how the author has woven some spiritual truths into the story, and how her characters struggle with doubts and past hurts but also find healing as they recognize God's caring hand in their lives. All in all, "Beyond Justice" is thoroughly entertaining and satisfied on many different levels.
I have to admit that I am always drawn to novels involving legal drama and conspiracies, and so "Beyond Justice" was right up my ally! If you are like me, I would recommend you get out and grab a copy for yourself - you won't be disappointed. I award this book a solid rating of 4 out of 5 stars.
Book has been provided courtesy of the publisher through the Booklook Bloggers program.
Cara Putman graduated high school at sixteen, college at twenty, and completed her law degree at twenty-seven. She has published more than twenty books, teaches college courses, practices law, and is a homeschooling mom. She lives with her husband and children in Indiana. Facebook: cara.putman Twitter: @cara_putman