Simply excellent! "Catching the Wind" by Melanie Dobson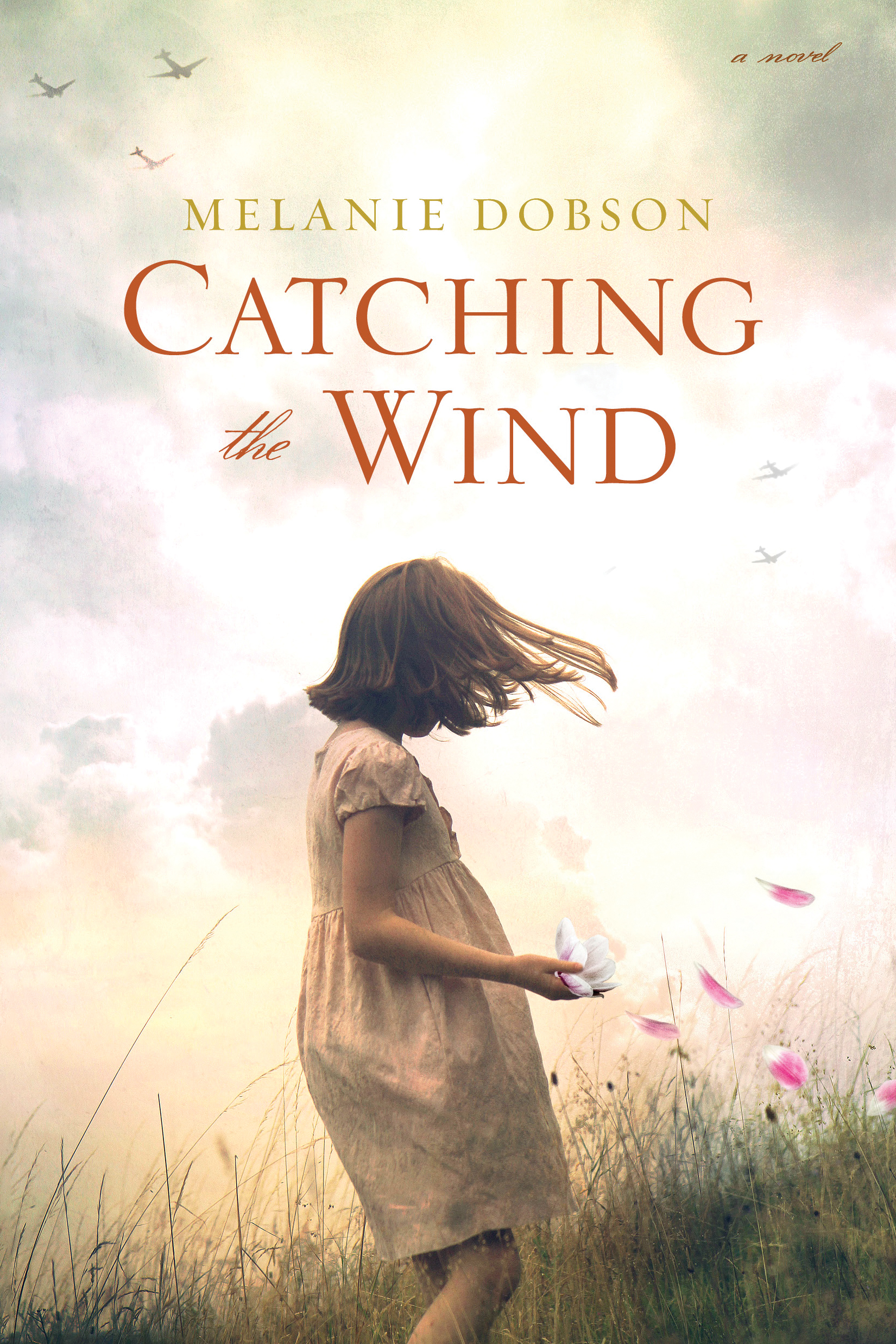 What happened to Brigitte Berthold?
That question has haunted Daniel Knight since he was thirteen, when he and ten-year-old Brigitte escaped the Gestapo agents who arrested both their parents. They survived a harrowing journey from Germany to England, only to be separated upon their arrival. Daniel vowed to find Brigitte after the war, a promise he has fought to fulfill for more than seventy years.
Now a wealthy old man, Daniel's final hope in finding Brigitte rests with Quenby Vaughn, an American journalist working in London. He believes Quenby's tenacity to find missing people and her personal investment in a related WWII espionage story will help her succeed where previous investigators have failed. Though Quenby is wrestling her own demons—and wary at the idea of teaming up with Daniel's lawyer, Lucas Hough—the lure of Brigitte's story is too much to resist. Together, Quenby and Lucas delve deep into the past, following a trail of deception, sacrifice, and healing that could change all of their futures.
Effortlessly blending past and present, Melanie Dobson's latest novel "Catching the Wind" is a beautifully written story that has long lingered on my mind since I read the final word. I was fully immersed into the story of Brigitte and Daniel as children, especially the heart-breaking events that Brigitte experienced being used by the Nazi sympathizers. And I was equally captivated by the experiences of modern-day Quenby and Lucas, who are seeking to discover the truth about the past but in the process discover new things about themselves and each other as well. The characters are richly rendered and memorable, and I didn't want the story to end - even though I was longing to see how things would resolve - because I felt like I couldn't spend enough time in their presence. The ending is bittersweet because it is all too real, but at the same time I was left with a smile on my face for how things turned out. It was a reminder to me of how in the middle of our own life stories, things can get so hard that maybe we can't see the light waiting just beyond the bend in the tunnel. But God has good in store for us, just as he did in this story, and that is a promise worth thinking on.
"Catching the Wind" has all my favourite elements in a good story - intriguing characters, suspenseful scenes, and secrets buried in the past, just waiting to be unearthed. I greatly enjoyed this novel and award it a full 5 out of 5 stars.
An egalley has been provided courtesy of the publisher, Tyndale, for the purposes of this unbiased review.
Melanie Dobson is the award-winning author of sixteen historical romance, suspense, and time-slip novels including Chateau of Secrets and Shadows of Ladenbrooke Manor. Three of her novels have won Carol Awards; Love Finds You in Liberty, Indiana won Best Novel of Indiana in 2010; and The Black Cloister won the Foreword Magazine Religious Fiction Book of the Year. Melanie is the former corporate publicity manager at Focus on the Family and owner of the publicity firm Dobson Media Group. When she isn't writing, Melanie enjoys teaching both writing and public relations classes at George Fox University. Melanie and her husband, Jon, have two daughters. After moving numerous times with work, the Dobson family has settled near Portland, Oregon, and they love to hike and camp in the mountains of the Pacific Northwest and along the Pacific Coast. Melanie also enjoys exploring ghost towns and abandoned homes, helping care for kids in her community, and reading stories with her girls. Visit Melanie online at www.melaniedobson.com.