Another thought-provoking read from Rubart: "The Long Journey to Jake Palmer"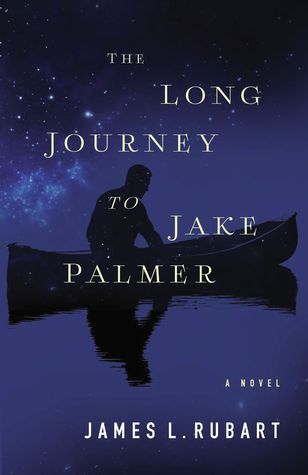 Jake Palmer is at the top of his game, a sought-after corporate trainer with the ability to stir up within people a new understanding of who they are and what their potential is. But a horrific accident causes him to question everything he believes about himself and his own purpose in life. All hope seems lost until his friends convince him to attend an annual vacation with them, even though that's the last thing he wants to do. His reluctance soon runs up against a local legend of Willow Lake about a hidden corridor at the end of which is a place where your desperate desires will be fulfilled. As Jake begins his search, he comes to realize nothing is as it seems.

The vivid imagination of James L. Rubart has again resulted in an entertaining, thought-provoking novel in "The Long Journey to Jake Palmer". The book is filled with vibrant spiritual imagery, and it would be impossible to read this book and not be left contemplating the state of your own soul. The characters are interesting and unique, and you will wish that you had such intriguing friends as Jake does in this novel (although perhaps a friend like Camille would take extra patience). Jake is my favourite character with his complex past and deep brokenness, and I think any reader will be able to relate to some of the struggles that he deals with. The truth and healing that spills from the pages of this book are beautiful to behold! Rubart throws plenty of unexpected moments and twists into the book that kept me turning through the pages, not only in terms of what the corridor beholds but regarding the future of Jake's friendships and potential love interests. Consequently, I read through the book in short order, having thoroughly enjoyed myself along the way, and feeling a bit let down that I had to walk away from these characters so soon.

Fans of James L. Rubart are no doubt going to devour this latest addition to his growing collection of stellar novels. It is easy to see why his books win awards - and this one will no doubt win similar accolades! 5 out of 5 stars.


Book has been provided courtesy of the publisher, Thomas Nelson, and the Booklook program, for the purposes of this unbiased review.
James L. Rubart is a 28 year old trapped in an older man's body, who loves to water ski and dirt bike with his two grown sons. He's the bestselling, award winning author of seven novels, including his latest, The Five Times I Met Myself. He lives with his amazing wife on a small lake in eastern Washington.
Buy it now on Amazon:
http://amzn.to/2doymsZ