A powerfully moving story: My review of "Band of Sisters" by Cathy Gohlke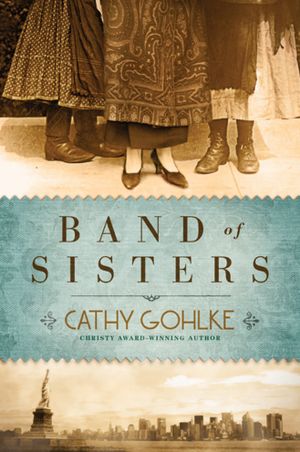 The year is 1910. Desperate to protect her sister from a fate similar to one she herself has suffered, Maureen O'Reilly and her sister Katie Rose flee Ireland and the lustful eyes of the landlord's son. Seeking a fulfillment of a promise a Colonel Wakefield made to her father to repay a Civil War debt, Maureen and Katie Rose travel to New York. Upon arriving in America, they face one obstacle after another, almost facing deportation, learning that Colonel Wakefield has died, and having no money to their name. After Maureen uses deception to obtain employment at a department store, she soon learns about the mysterious "better jobs" offered upstairs at the store. When woman start disappearing, Maureen fears the worst. Maureen and some unexpected allies must fight against the evil stealing women from the city, banding together to seek justice, all while Maureen must learn to overcome her own stained past.

Maureen and Katie Rose's story is a fascinating one, and I was immediately drawn into their story, into the injustices they encountered in Ireland and the poverty they found awaiting them in New York. I simply shuddered to think of two vulnerable woman being basically alone at that point in history, in a place where men were seeking to exploit them for their own desires and gain. The characters are beautifully developed, alive with colour and depth, set in the midst of difficult circumstances that fully invoked my empathy. The scenes involving the woman captured into the sex trade are truly heart-breaking and powerful in their portrayal of an unspeakable evil.

Band of Sisters is a powerfully moving story, one that proved to be even more than I expected. I picked up the book expecting to be entertained - and I was. I picked up the book expecting to encounter a well-written read - and I did. But I did not pick up the book expecting my faith to be so challenged, to feel so moved to ask myself what Jesus would do, how I should respond in the face of social injustices, in the face of need. This book is not simply a poignant story, but a call to band together as Christians to confront the evil in this world, one person at a time.
Cathy Gohlke's latest novel reminds me again why she has won two Christy awards. Her stories are simply masterfully told, and deserve to be read more than once. I highly recommend this book and award it 5 out of 5 stars.
An advanced egalley of this book was provided by the publisher, Tyndale, for the purposes of this unbiased review.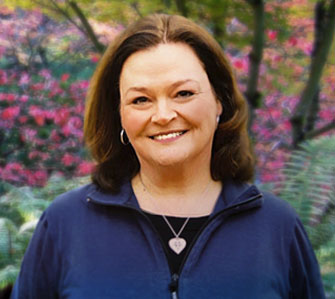 Cathy Gohlke is the two-time Christy Award–winning author of William Henry is a Fine Name and I Have Seen Him in the Watchfires, which also won the American Christian Fiction Writers' Book of the Year Award and was listed by Library Journal as one of the Best Books of 2008. Her newest book, Promise Me This, was released February 1, 2012. Her next book, Band of Sisters, will release September, 2012.
Cathy has worked as a school librarian, drama director, and director of children's and education ministries. When not traipsing the hills and dales of historic sites, she, her husband, and their dog, Reilly, make their home on the banks of the Laurel Run in Maryland.
READY TO BUY?
Or go to Barnes & Noble...