Satisfying in every way: "To Wager Her Heart" by Tamera Alexander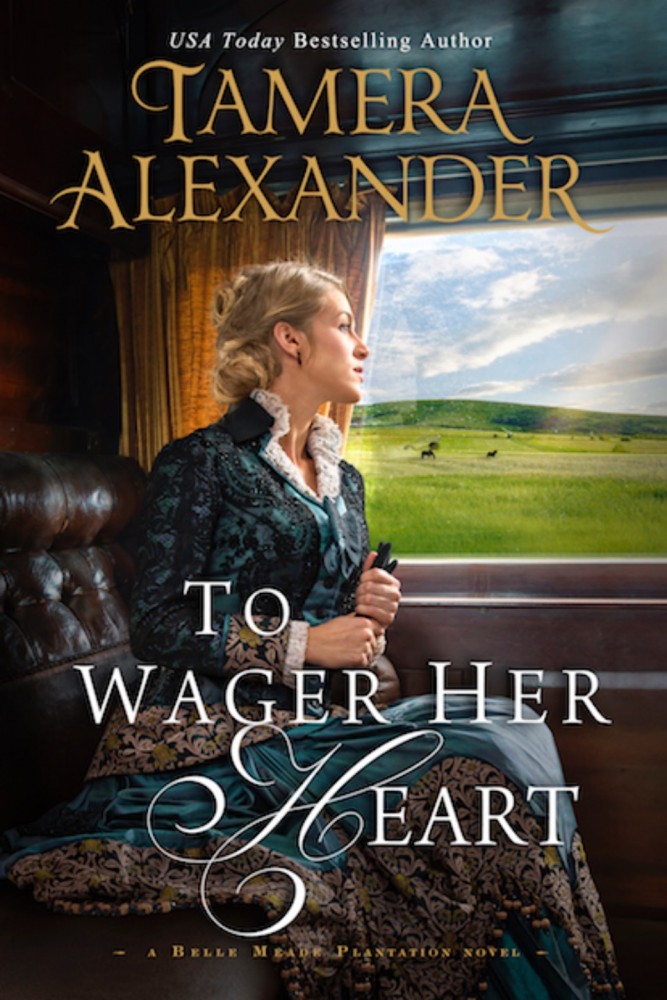 Risking her father's displeasure, Southern Belle Alexandra Jamison refuses to marry the man her father wants her to and instead takes a teaching position at the Fisk University for freed former slaves. She soon finds herself shunned by her family and by Nashville society together, yet an unlikely ally emerges in Sylas Rutledge, a young railroad owner who has come from Colorado to make a bid for a new railroad line involving Belle Meade Plantation. Both find themselves battling the forces aligned against them as they seek to achieve their dreams, dreams that soon involve matters of the heart.
Tamera Alexander has done an excellent job at bringing to life a fascinating time of history, weaving the story of these fictional characters against the backdrop of Nashville's Belle Meade Plantation and Fisk University, the first "freedmen's university" of the United States. I was not only immediately absorbed by the tales of both Alexandra and Sylas, but the plight of the former slaves as well, seeking something as simple as an education but meeting so many challenges along the way. I couldn't help but admire Alexandra's choices to set aside her comforts and her position in society to join forces with the people at Fisk. And, while her story may be fiction, I am sure it reflects the very real sacrifices that men and women in that era truly did make. The author so immersed me in their stories that I felt the sense of injustice at these characters' situations. In fact, I became so caught up in the lives of Alexandra and Sylas that I was unable to put the book down until I had read through the novel in one sitting. My only regret in doing so is that the story was done all too quickly, because I so enjoyed it I wanted to savour it even longer!
Readers are going to love the historical setting of "To Wager Heart Heart", along with the wonderfully fleshed-out characters and the drama that unfolds in their lives. The ending chapters left me inspired but also feeling bittersweet, because while the end does satisfy it captures the reality that not everything in life can be tied up nicely with a bow. I highly recommend this novel and award it 4.5 out of 5 stars.
Book has been provided courtesy of the Booklook Bloggers review program. Available from your favorite book retailer from Zondervan, a division of HarperCollins.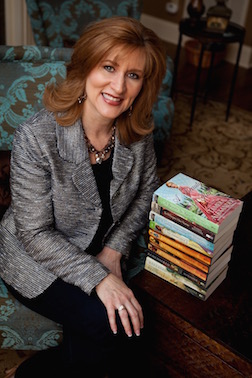 Tamera Alexander is a USA Today bestselling author and one of today's most popular writers in the historical fiction genre. She and her husband live in Nashville, Tennessee, not far from the Southern mansions that serve as the backdrop for six of her award-winning novels. For more about Tamera's books, visit www.TameraAlexander.com
Buy from Amazon.com:
http://amzn.to/2flFaN4