I'm so glad I gave this debut author a try! My review of "The Anniversary Waltz" by Darrel Nelson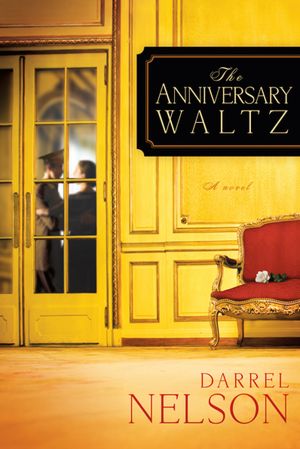 ABOUT THE BOOK
At their sixtieth anniversary party, Adam Carlson asks his wife, Elizabeth, for their customary waltz. After the dance they gather the family and share their story—a story of love and courage overcoming adversity and thriving in the face of overwhelming odds.
It's the summer of 1946, and Adam has just returned from the war to his home in Reunion, Montana. At a town festival he meets Elizabeth Baxter, a young woman going steady with his former high school rival and now influential banker, Nathan Roberts.
When Adam and Elizabeth share a waltz in a deserted pavilion one evening, their feelings begin to grow and they embark on a journey, and a dance, that will last a lifetime.
The Anniversary Waltz is a satisfying debut from new and talented author Darrel Nelson. I never know what to expect with debut books, as some I love, and some seem to simply be a good effort. This is definitely one of the better debuts to come along!
I absolutely loved the characters who star in its pages, especially Elizabeth with her spunk and wit and refusal to simply do as expected and marry for financial security, and Adam with his patriotic passion, his longing for his father's love, and his willingness to follow his heart into unexpected places. I went into the story hoping it would be good, and closed the pages knowing it was even better than hoped for. Nelson has provided a gripping tale of friendship and romance, and one where he has made the characters live and breathe. The plot doesn't just follow the expected routine romantic story line where guy meets girl and all ends well, but instead has a twist that makes the story so much more, a tale of true love and faith and commitment, where beauty is celebrated as being about the whole person and not just their appearance. You'll just have to read the book and find out what twist I'm hinting at - it's well worth the read.
If you enjoy reading a good historical love story that will appeal to both female and male readers alike, then this is the book for you. Give the author a try - I'm glad I did! 4.5 out of 5 stars.
Book has been provided courtesy of the publisher, Realms (Charisma House Book Group), for the purposes of this unbiased review.
Darrel Nelson
is a teacher and writes novels, articles, plays, and music. He has bachelor's degrees in English and education from the University of Lethbridge in Alberta, Canada.