Steeped in rich historical detail: My review of Two Crosses by Elizabeth Musser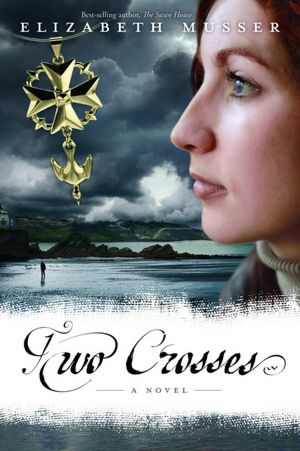 Set in France in the year 1961 with the backdrop of the Algerian War for Independence, Two Crosses follows the story of Gabriella Madison, who has come to France to pursue University Studies. When she allows herself to form a relationship with one of her young professors, David Hoffman, she unwittingly becomes exposed to more than she bargained for. Not only does she face challenges to her faith, but she is drawn into the secrecy surrounding David and ends up becoming a target of a madmen seeking revenge.
Elizabeth Musser has penned a book that is steeped in rich historical detail, one that explores the nature of love and of God, and does so in a plot that contains mystery and secrecy and scenes of suspense. My one complaint about the book is that there are a lot of different characters to keep track of, and because of that it took me a while to get everyone straight in my mind and get into the story. I also felt that some of the plot elements were not as believable as they could have been. However, overall I found that the story moved along well, and the historical setting was fascinating to read about, including the history of the Huguenots. I also felt the characters were developed well, and I especially loved the elderly nun with her unconventional ways and her passion to obey God no matter the cost or the danger that doing so may involve. The book absolutely does an excellent job of exploring issues of faith and differentiating between religion and a personal relationship with Jesus, and I really enjoyed this aspect of the book. Although I didn't enjoy this book as much as I did some of Musser's other novels, such as The Sweetest Thing, I felt it was a solid read and I award it 4 out of 5 stars.
An egalley of the book has been provided courtesy of the publisher for the purposes of this review.
Elizabeth Musser, an Atlanta native, lives in southern France with her husband and their two sons. Her acclaimed novel, The Swan House, was a Book Sense bestseller list in the Southeast and was selected as one of the top Christian books for 2001 by Amazon's editors. Searching for Eternity is her sixth novel. Visit Elizabeth's Web site at www.elizabethmusser.com