GIVEAWAY & my review of Robert Whitlow's soul-stirring "The Living Room" @booksneeze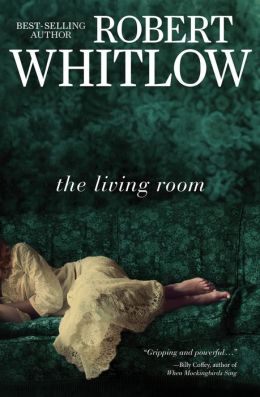 "Amy Clarke's dreams are coming true – and that's the problem. ..."



Amy Clarke has long protected a precious secret, that since she was a young child, she has visited a place in her dreams where she interacts with God's spirit, a holy place she calls the "Living Room". Her dreams have birthed within her the inspirational romance novels that she has written, and she treasures the way her faith is bolstered in that place. However, when her dreams began to reveal future events or warnings about the real world around her, Amy begins to question the gift God has given her. At the same time, financial challenges she and her husband are facing cause her to return to her work as a legal secretary and raise doubt about her future as a writer. But when darkness begins to move against her family, she must face the biggest threat of all to act before it is too late.

Robert Whitlow has penned a fascinating story in "The Living Room", one that brims with spiritual mystery and deep truths accompanied by compelling characters that kept me turning the pages. I am always a bit cautious when I approach a story about a novelist writing books, but in this case that plot element definitely worked. I loved peering into Amy Clarke's world and discovering her sensitive nature, peering into some painful moments of her past, and discovering the wonderful gift of "The Living Room" where she encounters God's spirit. In fact, my only complaint about this story is that I loved the idea of the living room so much that I wished there were even more scenes that take place there! Although many readers will be able to anticipate from the start some of the pain that is going to visit Amy's family by the end of the novel, it is a highly enjoyable and moving journey to get there, and the end had me rushing through the pages to see how everything would resolve. The well-plotted drama left me craving more, and I became so immersed into Amy's world that I didn't want to see the book end! I turned the final pages feeling that I had been wonderfully entertained, but that I also wanted to spend more time with the Lord and encountering his presence. A few scenes brought tears to my eyes as I lived the spiritual encounters along with the characters. Any book that draws me to my knees in prayer is a book worth reading, in my opinion!

I highly recommend this well-written and stirring novel, and I award it 4.5 out of 5 stars.
Book has been provided courtesy of the publisher, Thomas Nelson, and the Booksneeze program, for the purposes of this unbiased review.
Robert Whitlow grew up in north Georgia. He graduated magna cum laude from Furman University with a BA in history in 1976 and received his JD with honors from the University of Georgia School of Law in 1979. A practicing attorney, he is a partner in a Charlotte, NC law firm. He and his wife Kathy have four children and three grandchildren.
Robert began writing in 1996. His novels are set in the South and include both legal suspense and interesting characterization. It is his desire to write stories that reveal some of the ways God interacts with people in realistic scenerios.
This biography was provided by the author or their representative.
AND NOW FOR THE GIVEAWAY....
I am giving away 1 copy of "The Living Room" to readers from the U.S. and Canada, courtesy of the publisher, Thomas Nelson!
You can get 1 entry into the giveaway for each task you perform:
1. Become a follower of my blog (through Google Followers or Networked Blogs) then leave a comment confirming you became a follower. If you are already a follower, just leave a comment that you already follow and I'll give you 1 entry for that.
2. "Like" my Facebook page, and let me know you did so in a comment. (The link is at the top of the webpage). Let me know if you've already liked it, and I'll give you an entry.
3. Post about the giveaway on your own blog or on twitter or facebook and leave me a comment. You get 1 entry for each method of spreading the word!
4. Leave a comment answering the following question: "Have you ever had a dream that came true?"
++ Please include your email address in your comment so I can contact you to arrange to get the book in the mail to you.
That's all there is to it. Contest Ends August 10, 2013.
Good luck!
Check out Amazon & Barnes&Noble.com: