An exciting, superbly written book: My review of "Kiss of Death" by Debbie Viguie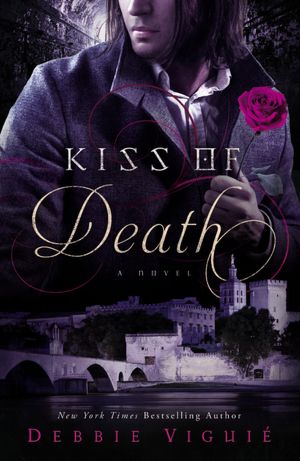 In the wake of a failed attempt to defeat the vampire Richelieu, Susan and her friends are weakened and divided. Raphael must set aside his animosity and join with his enigmatic sire Gabriel to discover a powerful weapon before Richelieu claims it.
Meanwhile, Susan and her cousin Wendy translate a 12th century diary belonging to their ancestor, Carissa, to learn the origin of their family's connection with the vampires. As Carissa's story of love and betrayal unfolds, they discover the secrets of the present will only be revealed by solving the mysteries of the past.
Kiss of Death is an exciting, superbly written book, an excellent follow-up to the first book in the series, Kiss of Night. I never thought I'd be writing rave reviews about Christian vampire novels, but that is exactly what I find myself doing! Some people may not be comfortable with a few of the scenes dealing with vampires drinking blood and such things. But honestly such scenes are handled well, and the author does a tremendous job of creating "monsters" that invoke the reader's sympathies, leaving you rooting for the vampires despite their violent tendencies (well, at least some of them). The characters continue to fascinate me, from Susan and Wendy with their decisions to align themselves with the "good" vampires to fight evil, to the vampires themselves who have been cursed to such a state as they wait to learn of their need for redemption from God. I especially enjoyed the dip into history through the eyes of the character, Carissa, and I became so engrossed with her story that I could barely handle seeing it end!
The end of the book definitely leaves me craving the final installment of the series, as I am anxiously awaiting to see how this battle of good versus evil is going to play out, and what fate awaits these characters I have come to care about. If you enjoy vampire novels, then definitely plan on reading Kiss of Death and this entire series. It's a keeper. 5 out of 5 stars.
Book has been provided courtesy of the publisher, Hachette Book Group, for the purposes of this unbiased review.
Debbie Viguie is the New York Times bestselling author of several novels for young adults. She is currently working on her Ph.D. in Comparative Religion from Bircham International University and is using her studies to research religious themes and historical events. She and her husband live in to Florida.