By jove, I think they've done it! My review of "The Dance" by Walsh & Smalley @DanWalshAuthor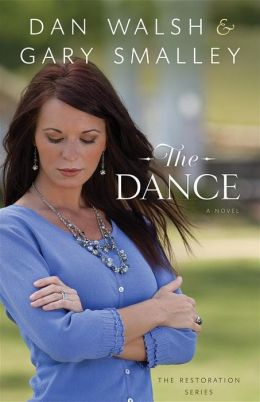 Love's recovery starts with a single step . . .
After 27 years of marriage, Marilyn Anderson is tired of playing the role of perfect wife. Her husband Jim is a successful businessman who gives her everything she needs-a beautiful home in an upscale neighborhood, the financial freedom to be a stay-at-home mom, an enviable collection of stuff. Everything, that is, except what really matters: love.
After years of trying to connect with Jim, Marilyn has had enough. She longs to experience some measure of happiness before she's too old to enjoy it. Needing some time to herself to sort things out, Marilyn leaves to start a new job and take dancing lessons-something she has wanted to do for as long as she can remember.
Shocked to find his wife gone, Jim Anderson must sort through the past to save his marriage. With a little help from an unexpected ally, he begins a campaign to win Marilyn back. What he doesn't anticipate is how his actions will affect everyone around him-starting with himself.


Authors always take a risk in writing a book that is not only fiction, but seeks to convey a strong message as well, but in the case of "The Dance" the authors have wonderfully accomplished their mission! The story flows very well, and I was immediately drawn into the lives of Marilyn and Jim, the struggles in their marriage, and their path towards healing. The characters are created with a complex realness, definitely imperfect, yet completely likeable. I enjoyed looking through the different character's eyes as the story unfolded, and found the drama to be top-notch. There were several moments where I battled tears, and I especially loved the interactions Jim has with his children. What can I say? I'm a sucker for scenes between fathers and their children, and there are some powerful ones in this book indeed.

Although elements of the book are definitely seeking to convey a message and so could become preachy, such as where Jim is working through the ways he has failed in his marriage, it is done in a very natural and realistic way, and one that continually held my interest. As a result, not only will this book entertain readers of both genders, but they will be taught powerful truths and challenged to have a better marriage at the same time. This may be just the book you have been looking for to someone who may not ever pick-up a non-fiction book, but learns well through the power of story.

I highly recommend this excellent book, and award it 5 out of 5 stars.

Book has been provided courtesy of Baker Publishing Group and Graf-Martin Communications, Inc. Available at your favourite bookseller from Revell, a division of Baker Publishing Group.
Gary Smalley is one of the country's best known authors and speakers on family relationships. He is the bestselling and award-winning author or coauthor of 16 books, along with several popular films and videos. He has spent over 30 years learning, teaching, and counseling, speaking to over 2 million people in live conferences. Smalley has appeared on national television programs such as Oprah, Larry King Live, Extra,The Today Show, and The Sally Jessy Raphael Show, as well as numerous national radio programs. Gary and his wife, Norma, have been married for 40 years and live in Branson, Missouri. They have three children and six grandchildren.