Explodes into action from the first scene: My review of Proof by Jordyn Redwood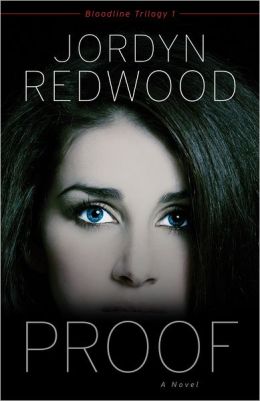 Dr. Lilly Reeves has put her troubled childhood behind her, and now lives a successful, largley content life as an ER physician. However, after she becomes victim to a brutal crime, she plumets into darkness, struggling to make her way through each day. When DNA evidence clears the suspect of his crimes, Lilly decides to find the proof she needs to put the perpetrator away forever. As she forays into a "mystery that science cannot comprehend", she finds herself on the run from evil, with her very life at stake.
Proof explodes into action from the first scene, full of dark suspense that made me regret reading the novel late at night! I know a writer has thoroughly succeed at drawing me into a story when every creak in the dark makes me jumpy and convinces me someone has broken into
my
house. Jordyn Redwood writes as one who has far more experience under her belt, with taut scenes, crisp dialogue, and just the right of characterized balanced with the suspense. Her characters are full of life, and I enjoyed getting to know Lilly and watch her relationship with Nathan unfold. I am so grateful that I don't have to wait long until I get to dive into book 2 in the Bloodline Trilogy, because I have become a new fan of Jordyn Redwood! Readers who haven't yet tried out this relatively new author should really plan on picking up a book by Jordyn Redwood. They will be thoroughly entertained and left longing for more! I highly recommend this book and award it 4.5 out of 5 stars.
Book has been provided courtesy of the publisher and Kregel Blog Tour services, for the purposes of this unbiased review.
Jordyn Redwood has specialized in critical care and emergency nursing for seventeen years. A member of both the American Association of Critical Care Nurses and the American Christian Fiction Writers association, Jordyn lives in Colorado.